The new PCB and the box prototype have arrived, here are some improvements:
The final synth will be available with an 1.5 mm aluminum enclosure, foldable voice board with a brass hinge, size 310×315×22 mm, 60HP-7U, rough black matte paint finish.
The wood box could be standard or on a request ?
We are doing all our best to keep the final price under €1000, and we have even written to Bheringher, but unfortunately they can't help us to keep production cheaper !
Now we need to build the final prototype and test everything, final production is scheduled for late January/early February 2024.
Additionally, we are creating a list of interested people to gather feedback and get an idea of how many synths we will produce.
If you are interested in an ArpoLoop, email us: tonylight222@gmail.com
Let us know your thoughts, feedback, if you just want the voice board in Eurorack format etc.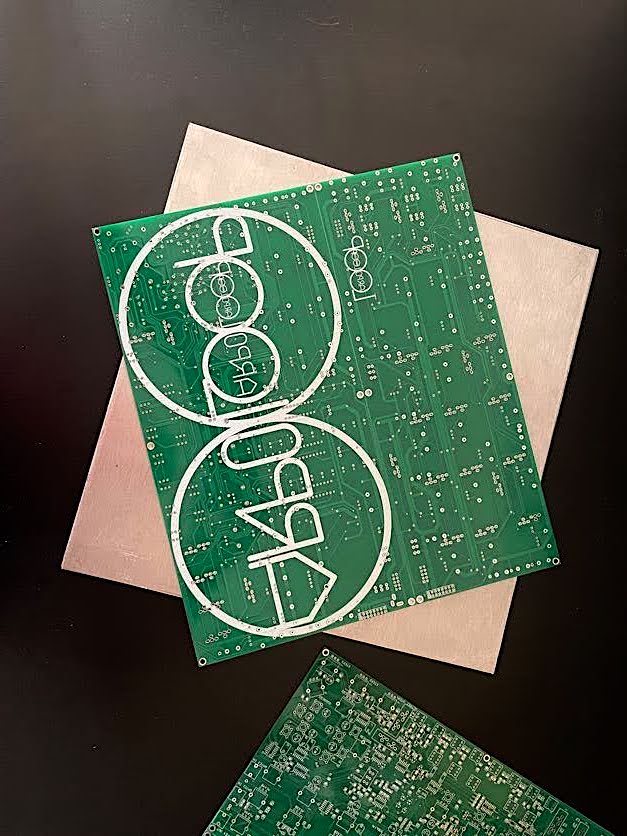 We are getting closer to the final step on Arpoloop development, we add an eight-step capacitor sequencer and one octave keyboard.
Arpoloop final shape will be inspired by Minimoog with a foldable voice board, the voice board will be available also in euro rack format, in the photos the last not definitive prototype.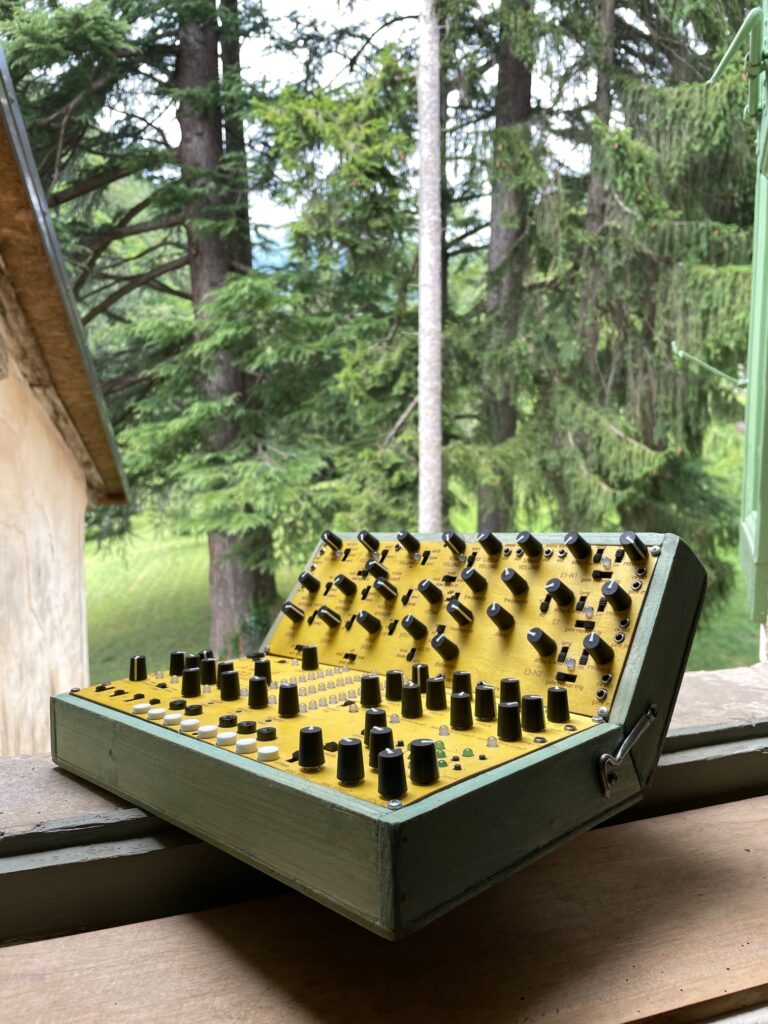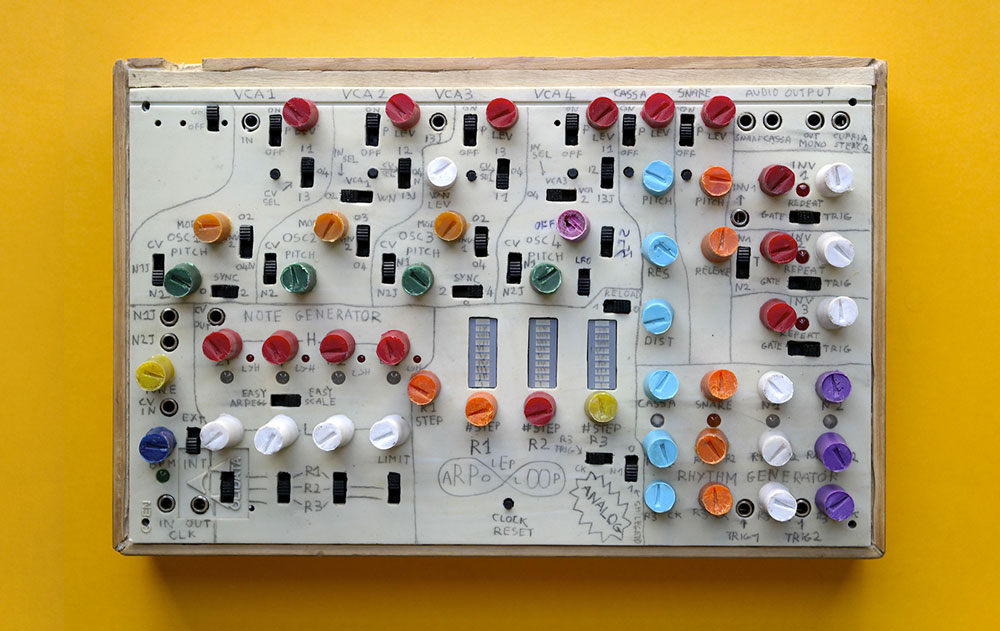 The ArpoLoop
ArpoLoop it's the newest creation of L.E.P. electronic laboratories.
After five or more years of research and development, the volcanic mind of our analog
engineer Peppo Lasagna, created this unique instrument, virtually inspired by the Raymond Scott pioneer work.
ArpoLoop it's a generative analog composer, an analog computer for musician, full-featured for creating algorithmic live music, letting you combine melodies and rhythm, thanks to the help of his Analog Intelligent Algorithm.
ArpoLoop is a full Analog synthesizer in 60HP, 7U format, with a built-in full analog rhythm and melody composer.
With full Analog terminology, we mean we don't use any digital component, like microprocessor or even CMOS counter IC like CD4040 etc. this guarantees you a living organic sound, always drifting to a new direction.
Since there is no microprocessor nor memory, it can not be programmed in the usual way, instead it can be set and guided to play a line whose parameters are user definable and virtually infinite. With these features, ArpoLoop offers you a unique musical experience, where instead of programming your sequencer you are forced to play with him.
Each time you switch on your ArpoLoop he will respond to your state of mind, letting you compose the music of that moment, this is particularly notable when in our time the music was the first product of human creativity to digitally disappear, thus making the recorded music lose
importance.
Like a pianist practices with his piano, you will practice with your ArpoLoop offering an always better improvised musical live performance.
ArpoLoop consist of different part and modules :
The Voice Board.
The Ramp Generator.
The Capacitor Sequencer.
The Note Generator.
The Rhythm Generator.
The Octave Keyboard.
Here is a list of its features:
-4 voltage controlled oscillators (VCO)
-VCO1 sine wave with sync and FM
-VCO2 sine wave with FM
-VCO3 sine wave with sync and FM
-VCO4 sine-square-sawtooth with LFO option
-4 cascadable voltage controlled amplifiers (VCA) controlled by envelope or ring modulated by VCO4
-3 Attack-Release envelope generators (ENV) with 3 modes of operation (GATE, REPEAT, TRIG)
-Clock generator and 3 Ramp generators for general timing
-4 Rhythm generator to control notes and drums
-Note generator with 2 sample\hold CV outputs
-Bass drum (CASSA) with pitch, resonance and distortion
-Snare drum with tom pitch and noise decay
-6 channel Audio Mixer with level and individual out for cassa, snare, VCA 1\2, VCA 3\4